Just a quick little share and a couple pictures of this toy chest I made for my great niece, Kitana, last year when she turned 2 years old. This is about the 'cutesiest' thing I ever painted!
I had previously painted the vintage headboard with the leafy, jungle look. I just needed to paint the pink molding on top and the side posts.
My brother was really helpful and made the toy chest part with a hinged lid. He also cut down the headboard height to fit better.
For my part, I added pre-cut wood dragonflies, ladybugs, bees and flowers from Michael's. The wood pieces were already painted except for the flowers.
After priming the toy chest part with latex primer, I painted it with white semi-gloss paint.I then painted the flowers and butterflies and polka dots using acrylic craft paint. I added the black dash lines to give the bugs movement. I just did a fun, whimsical design. Simple flowers and leaves were painted across the front of the toy box. You can see where I added the pre-cut flowers to the big flower centers..
I had a couple of old funky handles and added them to the sides, making them look like dragonfly wings by painting a body.
To make the cushioned bench top, I used 2 inch foam cut to size. Then I just covered it with the insect fabric, wrapping it underneath the top and stapling.
The wood bugs were glued on and nailed with tiny brad nails. The toybox was attached with screws.
When it was all done, polyurethane coated and assembled, I added some small white wheels to the bottom so it could be mobile. It's pretty heavy with that old headboard attached. Now it can be easily moved about her room.
I almost forgot something important! I added a safety toy box hinge inside. It prevents the lid from falling on the kids' hands! I used something like this. It holds the toy box lid open until you push it down to close it. It won't fall and it worked great!
I think the toy chest/bench is just darling! It's so fun to make something that a child can use and enjoy for years to come.
How's that for a quick explanation for a complicated project? Have you done any cute projects for kid's?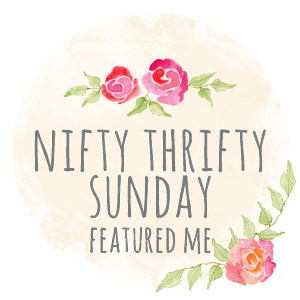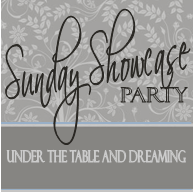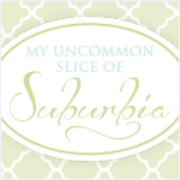 \
http://www.notjustahousewife.net/
http://diyshowoff.com/wp-content/uploads/2013/03/That-DIY-Party-side-bar.jpg
Alderberry Hill
http://www.theshabbycreekcottage.com/2013/04/transformation-thursday-no-199.html#more
http://www.adelightsomelife.com/2013/04/home-and-garden-thursday-19.html
http://www.commonground-do.com/
http://shabbyartboutique.blogspot.com/
Homespun Happenings
http://www.nap-timecreations.com/2013/04/tasteful-tuesday-party-birthday-week.html#more
http://howsweetthesound.typepad.com/my_weblog/pink-saturday/
http://www.creationsbykara.com/2013/05/look-what-i-made-link-party-15-pretty-porch-ideas.html
http://www.jaqsstudio.com/
http://www.lambertslately.com/2013/05/create-it-thursday-1.html