I love this little cabinet! It's very shallow and fits in my downstairs hallway. It's handy for dropping keys and sunglasses right off the doorway to the garage. I was given the cabinet by a neighbor that was moving and FREE is the best price! For a few years I left it in it's ugly varnished state until inspiration struck.
I've been painting vintage furniture for years, but lately I've gotten intrigued by the chalk paint craze and when I saw the paint at a local store, I thought.." I can paint furniture that looks like that with latex paint". So this little piece was my experiment.
After taking off the hinges and handles, I lightly sanded the varnished wood down and gave it a coat of water based primer.(Whatever they have at Home Depot like Kilz or Bulls Eye works great).
There was a key hole that I filled with wood putty and I sanded that smooth too.
Now, for the easy paint technique on this not quite antique wood furniture... I had a couple tones of blue paint. One was 'Languid Blue' from Sherwin Williams and the other was a Blue Cypress color from Behr. (It's a light turquoise-ish/blue-ish hue). First I slopped on the Languid Blue, then while it was still wet, I blended on the other Blue Cypress color.
I didn't blend it completely, I wanted some streaks.
When the paint was completely dry, I waxed it with Fiddes and Sons clear wax polish. I like their brand better than others, it's smooth and not grainy like some I tried.
So after a good buffing, replacing the hardware and adding a knob........Here it is!
I don't know if I got the 'ASCP' chalk paint look, but I like it and I decided not to distress it. It's not distressed, it's 'de-stressed'!
The paint really highlighted the cute details. I especially like the curvy bottom trim that was hardly noticable before and it's new shabby chic charm.
On another note, I framed those old flower prints you see above. My mom had them in a closet for years and years. I just cut them to fit 2 in a frame that I had from something else. Instead of buying a mat, I simply used some grosgrain ribbon to hide the seam between the prints and to surround them. Easy DIY project!
What furniture needs an update at your house?
Have a Productive Day! Cindy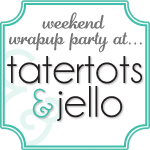 Metamorphosis Monday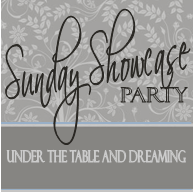 http://www.theshabbycreekcottage.com/

http://bec4-beyondthepicketfence.blogspot.com/